Press/Media Room
David Wood, PCC is a World Class
Life and Business Coach-Training Expert
Contact Information:

Beth Dargis (616) 218-1443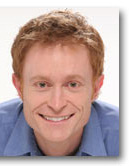 Finding a passion and niche for himself in the life coaching community, David has excelled as a life and business coach, speaker, writer, and internet entrepreneur with boundless energy. David brings a fresh perspective on the dramatic rise of the coaching industry, is known for his insight, valuable 'how to's' and other success tools of the trade.
David has appeared as coach on Australian network television, interviewed on various radio programs on and offline, and has been hired to consult for many individuals as well as companies of all sizes.
He has done speaking engagements, plus does stand up comedy. He is a lively TV or radio guest.
Expert topics:
We recently did the largest coaching survey of 3,000 coaches. You can find the results here: Survey Results
Must See Information
for Producers
David is available for interviews and appearances in the New York city area, Melbourne and Sydney.
Contact Information:

Beth Dargis (616) 218-1443